. What else you get as a VIP ERECT Member!


I have tons of Very Sexy and Nasty Ladies from ALL OVER the WORLD waiting to do shows for you including PRIVATE 1 on 1 Shows-with Bios-Horny Pix Sets
1000's of Cam Clips Form Previous Shows for Your Masturbatory Enjoyment!
I also have over 900 Horny and Beautiful Women...On multiple cams for
Over 1300 Plus Live Hours per month for YOU! Featured Live Hardcore 1 Hour Shows
All Day Every Day With Full Stream and Audio. DAILY FRESH AND HOT ACTION!
*NOTE LIVE CAM AREA'S ARE REAL AND YOU WILL BE ABLE TO SEE REAL WOMEN ACTUALLY PLAYING AND NAKED and if You Have a CAM they can SEE YOU!!!
Not only do you get the hottest live performer

s From ALL over the WORLD!

...

there are also

more than 10,000+ archived LIVE Shows into the game. Yes

Baby

- you get to see the LIVE Shows just one day later. We're currently adding at least 40 new Shows every day that will keep you happily Cumming back forever.

In addition to all this just added are the following Fetishes: Solo, Balloon, Blowjob, Cream Pie, HTZ, Facial, Curvy, Collegians, Mature, Fetish, Softcore, Anal, Lesbian, Orgy, Toys, Blonde · Pornstars · KSEXradio ·
View Guys · Meet our Girls· Premium Feeds· Exclusive Clips · Hot Party Clips ·
Performer Toons· Sexy Stories · Sexy Cartoons ·
Invite a Friend ·
Invite a Performer! PRIVATE SHOWS and so much more!

AND!....Even More Ladies from all over the world! You'll View Asians · View Brazilians · View Romanians · View Siberians · View Czechs · View Hungarians · View Bulgarians · View Germans Czech. What are you waiting for Sweetmeat!

Yes! ALL included with your VIP ERECT Membership


You

enjoy ALL LIVE CAM SHOWS every day!

Schedule a Private 1on 1 with Me
I would Love to Chat with You on The Phone
While You Watch Me!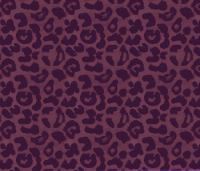 Click Here See Some of the LIVE Performers you'll Interact with!
Click Here See Some of the Hot PREMIUM FEEDS You'll be Enjoying!
The official Vanessa Del Rio pornstar sex site filled with vintage porn sex and hardcore pornstar pics plus Video, DVD Movies. Vanessa Del Rio, The
Big Breasted, Latin hardcore pornstar, has compiled a site that takes you from Vanessa's vintage pornstar days to today's
live hardcore sex on demand. Take the Vanessa Del Rio Latin pornstar sex site tour and enjoy Vanessa Del Rio pornstar hardcore pics,
Live Video Feeds , DVDs and Movies Web Cam you won't regret it!!
Code Word/Phrase To WIN --> My Panties <--This Week is --> is in VIP ERECT Member Area!
To Claim Prize you Must have a CURRENT SUBSCRIPTION # and You MUST Login form MEMBERS Cam Area
~~~~~
You Can Also Schedule a paid Private 1-on-1 with Me on ImLive
I would Love to Chat with You on The Phone While You Watch Me!